The public works team takes great pride in providing year-round service to ensure we all have safe roads and infrastructure.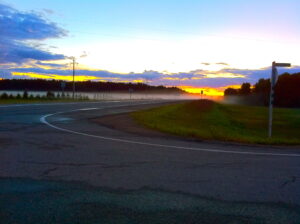 Vehicular passenger safety and service needs are our priority. View the full policy and corresponding maps by clicking on the links below:
Road and Route Priority Policy
Summer Blading Map (Schedule A)
Summer Mowing Map (Schedule B)
Snow Plowing Map 2022-2023 (Schedule C )
Dust Control Map (Schedule D)
Permit Guide
Any work done to maintained or unmaintained road allowances within the R.M. of Piney requires written consent from the municipality. Permits are necessary when developing roads, signage or infrastructure. To get started, please review the development permit guidelines and instructions below:
Development Application Process
Highway Development Permit Guide
Permit Fees
Driveways & Approaches
There are guidelines for the development of permanent or temporary private approaches onto municipal road allowances within the municipality. Click the links below to review the policies, applications and fees:
Private Approach Policy 2019
Transportation Infrastructure Regulation
Municipal Application
Permanent Approach Application Schedule A
Temporary Approach Application Schedule B
Provincial Application
Access/Structure Application Form
Signs & Advertising
Click the link below to download the application for advertising along a provincial road:
Provincial Application
Application for Permit for Advertising Signs
Getting a Civic Address
To get a civic address (a green driveway sign with your road number) there must be a building on the property. Please call our public works supervisor, Harold Grawberger, to apply.  Signs are ordered several times per year.
Road Conditions
To view road conditions before travel, please visit: http://www.manitoba511.ca/en/map.html#x=-10821942&y=6398353&z=3&l=5&lb=1&rb=1
Bid Hourly Contractor Forms
If you are a Contractor and/or machine operator and are interested in working for the RM, please fill out our Bid Hourly Form and send back to the RM office.
Contact Public Works
Harold Grawberger – Public Works Supervisor
Phone: 204-437-2284
Email: harold@rmofpiney.mb.ca