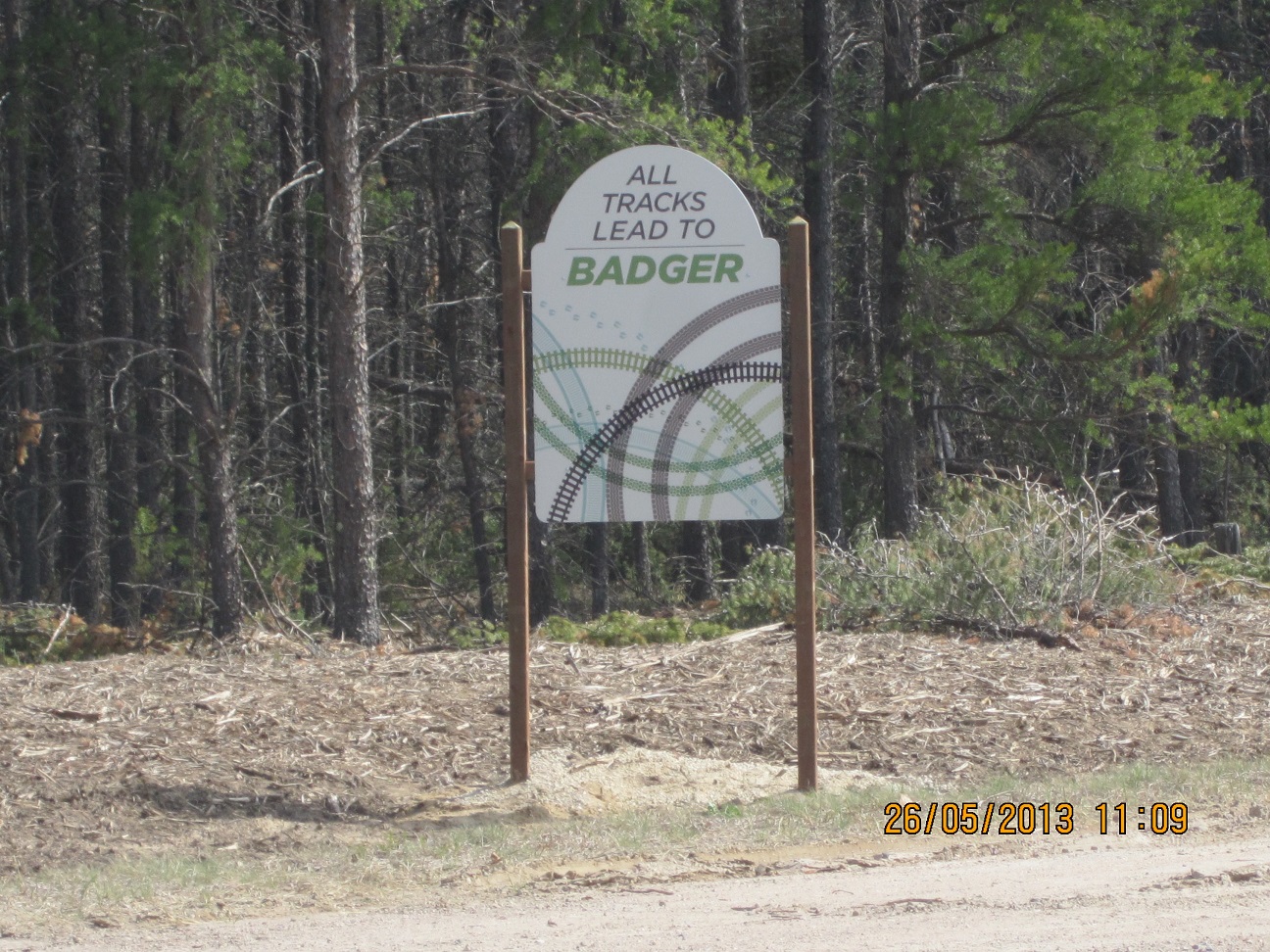 HISTORY:
Surrounded by the Sandilands Provincial Forest, Badger enjoys all the beauty Mother Nature has to offer.
Badger began as a railway station along the Manitoba and Southern Railway in 1900. The opening of this heavily timbered land by the railway brought many immigrants from central Europe and the British Isles. They came to the area to make a living from the forest. For $10 a homesteader could buy 160 acres. They then had three years to clear 10 acres and receive a patent for the land.  The timber cleared was used to build a house and farm buildings, and to sell as firewood, pulpwood and railway ties.
Amongst the earlier settlers in Badger were William and Jane Dee in 1906.
In the early days the town boasted three grocery stores, a post office, a dance hall, school house, section and station houses. One of the stores, built in 1908, is still standing and is occupied as a residence.
Due to changes in the timber industry in the late 1940's the population of Badger began to dwindle until eventually there were no permanent residents.
In the latter part of the 1900's, however, property again began to sell to cottagers and to permanent residents who enjoy the peaceful nature of the area. The town is now the largest it has ever been with a total of 81 lots.
COMMUNITY ORGANIZATIONS:
Badger Community Association Inc.