Piney is the proud home to many historical buildings, the RM's first fire station and only airport.
History
Piney was settled in the late 1870s by people of Icelandic descent. These settlers worked hard to make a living in agriculture. The railway in 1906 opened up other forms of income for the settlers. The RM's municipal office was located in the town of Piney until 1970. The old municipal building, as well as the old CN train station, is still standing.

The Community Today
Today, Piney is home to the Pineland Hutterite Colony. Agriculture is still the largest source of income in the area. Piney also hosts the Pinecreek Border Airport; its runway lies across the international border.
Each year Piney offers a snowmobile derby in January, a mixed curling bonspiel in February, an ATV derby in September, a fall supper in October, a Mother's Day tea and a Christmas craft sale.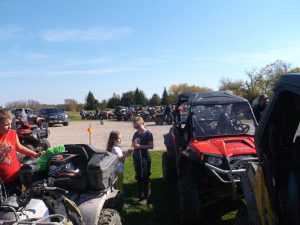 Places
Canada Customs Port of Entry
Piney Curling Rink
Piney Community Centre Inc.
Spur Woods Wildlife Management Area
Organizations
Piney Over 40 Club
International Christian Fellowship Church
Piney 4-H Clovers