St. Labre is home to booming agriculture and the competitive charity event, St. Labre 200.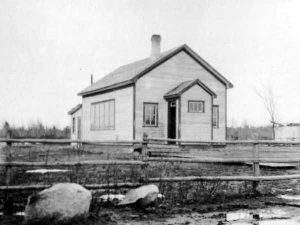 History
The story of St. Labre can be traced back as early as 1897 when Pierre Poitras first came to the area and set up a saw mill. The opportunity of employment brought in many families from Quebec, Belgium, France, Germany and Switzerland over the next decade. In 1904, the first chapel was constructed, and in in 1910 the first school was set up. Around 1928, a convent was added to the church.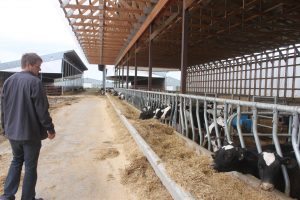 The Community Today
To this day, St. Labre maintains a strong agricultural base, employing many people and making it possible for them to live and work in the area. There are close to 4000 acres farmed, and Moonshadow Holsteins produces 2.6% of Manitoba's milk. Vast, fertile fields produce a variety of cereal and forage crops and the land is ideally suited to present and future dairy operations as well as the expansion of the beef cattle industry.
The area is very popular with hunters because of its abundance of deer and bear. There are also a number of cottages in the area where weekenders can enjoy the natural beauty and serenity of this wonderful corner of the province. Many enjoy exploring the trails by quad and snowmobile.
St. Labre is also home to the St. Labre 200 – a go-cart building/racing competition that attracts thousands each year. All proceeds go towards a chosen charity.
Community Organizations
St. Labre Community Centre Inc.
St. Labre 200
St. Benoit Joseph Labre Roman Catholic Church